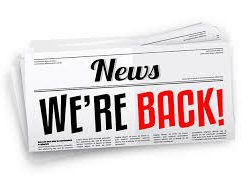 Updated Protocols
Just reaching out too many of the families to be sure everyone is up to date on all the safety protocols, updates and more here at the school. We hope everyone is well and looking forward to seeing you soon! 😊

• We had professionally installed 2 of the iWave-C Commercial Grade Air Cleaners. You can read the picture below for great info!
• Temperature check prior to being allowed into the school.
• Besides the high level of cleaning going on before & in between classes, we have been professionally disinfected and officially certified. You can see our certificate sticker in the window.
• Anyone inside who is not training must wear a mask. With the number of people restrictions for indoor activities being raised, we welcome back inside our families!
• All students sanitize hands before entering mats.
• All floors and equipment cleaned after every lesson.